Offered
: 5 Torchwood trading cards. #145C (Captain Jack, stolen identity), #108C (Captain Jack, in the Great War), #047C (Captain John Hart, with sword), #181C (Captain John Hart, with Vortex manipulator), #007C (Captain John Hart) + a penny. The penny has the Tardis on it and was squished at the Doctor Who exhibition at the Red Dragon Centre in Cardiff.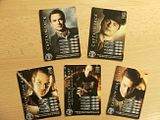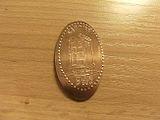 Delivery
: Worldwide. I'll mail them the day after the auction ends.
Bidding
: Minimum bid is £1.00. Auction ends on 14th March 2010.